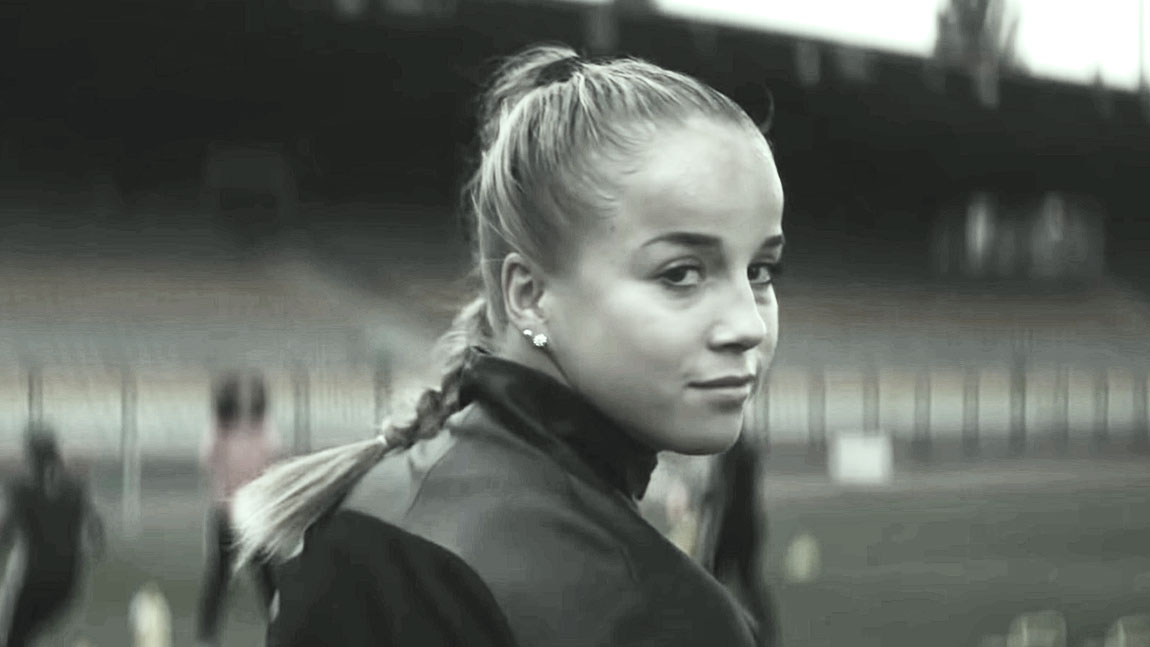 We are all familiar with Nike's tagline "Just Do It," which came to life in 1988. The credits for this famous slogan go to the founder of the Wieden+Kennedy agency, Dan Wieden, who was inspired by Gary Gilmore's last words: "Let's do it." Now, W+K Amsterdam takes the tagline even further and brings it to Germany, where, inspired by the country's most competitive athletes, it came up with a new slogan. While the criminal-inspired one is nothing but cool, the other, imagined based on a plethora of sportsmen — or heroes, as Nike refers to them — is even greater. Just check it out: "You never do it just for yourself" ("Du tust es nie nur für dich" in German).
The sports brand showed its gratitude towards these heroes and decided to celebrate them via a short film entitled "Heroes" ("Helden" in German). Basically, the film speaks about Nike's mission to bring the world together through sports, strengthen communities, and create equal opportunities for all athletes. And while most of us see sportsmen as winners and competitors, the company looks at them as heroes.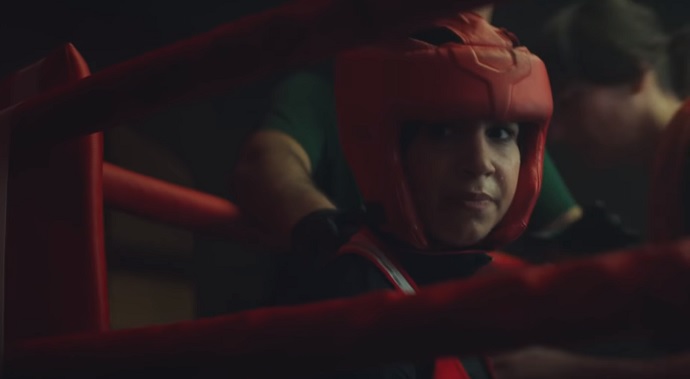 Directed by John Hillcoat, the 3-minute-long-video introduces us to a new generation of champions who give their best to advance. Amongst the brave people that Nike chose to feature in its short movie, there are: Zeina Nassar, the boxer who fought in a hijab for the very first time; Mario Götze who was diagnosed with a career-ending injury but refused to quit; there's the Syrian National Cycling team who is now riding for a club in Berlin; Turkiyemspor, a club founded to bring the Turkish and German communities of Berlin together; and lastly, the Nazari sisters, who walked to Germany from Afghanistan to become the future of German skating. These are the heroes who never do it just for themselves. They do it for society.
All of these stories are nicely complemented by the German version of "Heroes" by David Bowie, a song so beloved in German culture that it was the only one he has performed in this language. Yet, Nike gave it a new meaning by joining forces with Germany's greatest living composer, Hans Zimmer, who used Bowie's original German vocals and mixed them with the voices of people representing brave new Germany.
We applaud Nike's ambition to empower a new generation of athletes who go beyond winning. Actually, one of our friends and speaker at REBELS AND RULERS 2019, Marie Reig Florensa, Human Factor Catalyst at Marie Reig, feels the same way and has a few words to say about it: "The campaign was launched within the context of the 30 anniversary of Fall of the Berlin Wall. Many brands had a specific campaign for the occasion, I highlight Nike´s one because they made excellent use of the opportunity to convey their message and resonate within the spirit of the historical events without any appropriation. On the contrary, staying true to Nike´s vision and values and in continuity with previous campaigns it talked with and about the moment with a contemporary, politically involved, and realistic dialogue. It localizes in Nike´s brand ethos in Germany with a sense of authenticity."
She continues: "The campaign talks and celebrates Berlin's wall fall events without saying a single direct word about it. It speaks about the brand values without naming them while celebrating refugees, gender, inclusivity, diversity, personal dreams, individual leadership, role modeling, and common citizenship. It does so connecting with the heart of the audience with excellent execution: the featured characters, the audio mix, the camera cuts, the chosen music piece orchestrate at its best. No matter if you are a Nike fan/consumer or not, watching this campaign ad, crossing with any of the street big façade printings in the different Berlin neighborhoods or any of the metro stations posters, resonates with the real-life context of the city and invites us to elevate the human spirit to foster the power of self-perseverance to make things happen. It makes you vibrate at the frequency of the power of sport to build up the community."
And we couldn't agree more…
*Originally featured on our site, Branding.news, where you can always find impressive marketing campaigns from around the world.