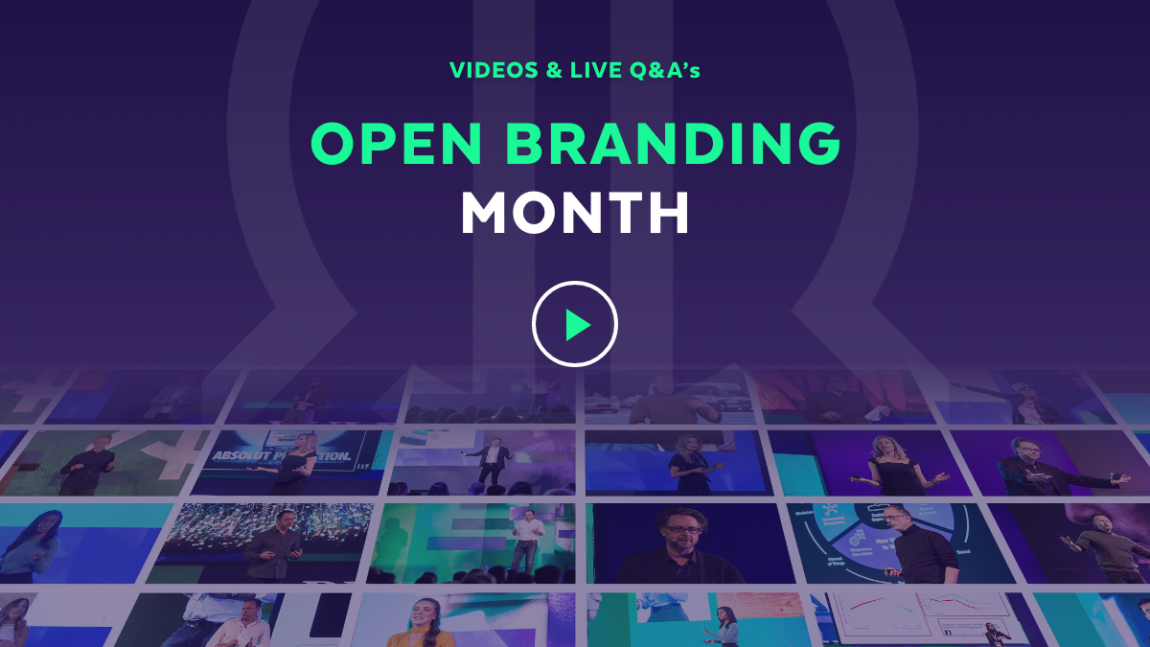 International, Nov. 12: International online journal Brandingmag is declaring November Open Branding Month. Having organized, for the past 3 years, one of the top business and branding events, Rebels and Rulers – The Global Forum for Open Branding, they have now created a platform with exclusive content and live expert sessions. Initially meant to bring branding education to underserved markets, the event is now available for one month, for free at a global level, offering viewers access to over 25 internationally recognized experts from IBM, Ogilvy, ING, Mastercard, and more. The scope is to put branding in its rightful place, at the core of a business' foundation.
Given this year's restrictions, the organizers got creative in order to ensure that people can still access the know-how and expertise needed for sustainable business development, even if the physical event could not take place. The result? The official launch of Open Branding Month (Nov 9 – Dec 3), a set of weeks dedicated to unveiling the secrets of strategic branding together with internationally recognized practitioners and speakers, all through exclusive online masterclasses followed by live Q&A sessions.
During this timeframe, entrepreneurs, C-level executives, marketers, and creatives are encouraged to get a thorough, practical understanding of how to create powerful brands through storytelling, how to find growth opportunities by embracing vulnerability, how to empower creativity with data, how to innovate yet maintain a coherent brand in the age of disruption, and more.
By bringing together creatives (the rebels) and strategists (the rulers), the organizers invite people, communities, and businesses to collaborate instead of choosing sides. Especially in times like these, the way out, and the only way up, is through joined forces, talents, resources, and know-how. 
Looking for an experience that does not simply translate the physical event into an online one, Rebels and Rulers created a system that gives users the flexibility to watch an exclusive half- or full-hour masterclass each day, whenever their schedule permits, and then join an interactive 1-hour live Q&A session with the speaker the following day. Each of the exclusive masterclasses is available for 24 hours only, free of charge.
More details on: rebelsrulers.com